Ramadan Wallpapers
Ramadan the fasting month, the month of quran that all muslims must fast it, the devils are chained during this month of mercy. Ramadan is one of the greatest occasions in Islam, when Muslims spend their days and nights seeking Allah's mercy and forgiveness, asking for Jannah (Paradise) and ask to be freed from Jahannam (Hell). With no doubts, all Muslims are waiting for Ramadan, so this is a great opportunity to share Ramadan Wallpapers, Ramadan Cards, Ramadan Articles and Recipes. Enjoy our unique Ramadan Wallpapers, Quran and Mosque Wallpapers, Eid Wallpapers, and greet your family and friends with our special Ramadan Greeting Cards. Easily click send button, enter email address to which you are sending the card and click send. You may also share Ramadan Wallpapers on your Facebook, Twitter, Forums and even on your own website for free as a way of Ramadan Greetings. The gates of Paradise are open, and the gates of Hell are shut, so why not to enjoy this great opportunity with as many people as possible!
If you like our work, please follow us on twitter to keep you up to date with our new Ramadan Wallpapers and Ramadan Greeting Cards.
Ramadan Wallpapers Stay up to date with the newest wallpapers.
Ramadan Cards Start greeting your friends and family with unique ramadan greeting cards
Ramadan Recipes Looking for easy recipes for ramadan? find soups, salads, main dishes and desserts!

Ramadan Wallpapers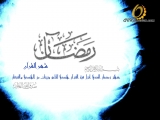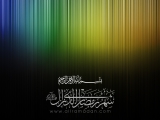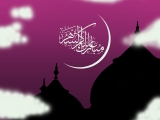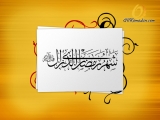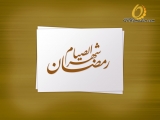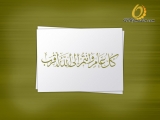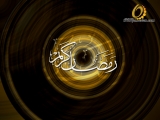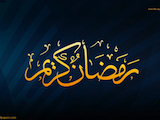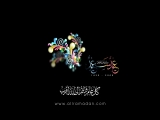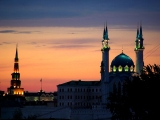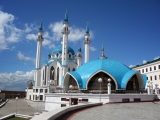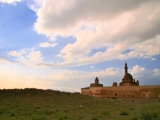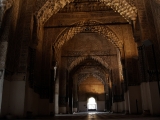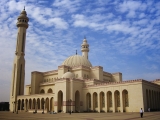 Ramadan Articles
What is Ramadan?
Ramadan is derived from the Arabic root word ramida or ar-ramad denoting intense scorching heat and dryness, especially the ground. From the same root there is ramadaa, sunbaked sand, and dthe famous proverb: "Kal Mustajeer minar Ramadaa binnar" - to jump out of the frying pan into the fire. And in a hadith the Messenger of Allah peace be upon him said read more
Goals of Fasting
The acts of worship that the Muslims practice seek to achieve certain goals and benefits that Allah wants His slaves to acquire knowledge in them and to comprehend and achieve them. Among these acts of worship is fasting during the lunar month of Ramadhan, which has several goals that the Muslims must strive to achieve with his heart and by his actions. These goals read more
Wisdom Behind Fasting
Fasting in Ramadan is not merely physically restraining from the obvious food and drink, but the total commitment of the servant's body and soul to the letter and spirit of fasting read more
Benefits of Ramadan
Before I begin listing the many benefits of the month of Ramadan, it is important to point out that the reason we fast is because it is ordained by Allah (SWT). All the benefits that we reap during this month are just an added bonus read more